Error: Access Token is not valid or has expired. Feed will not update.
This error message is only visible to WordPress admins
There's an issue with the Instagram Access Token that you are using. Please obtain a new Access Token on the plugin's Settings page.
If you continue to have an issue with your Access Token then please see this FAQ for more information.
This is the year to visit Bolivia- Heres why
They have red lagoons and pink flamingos sitting under 6000 meter peaks

La Paz is full of history and entertainment and is circled by beautiful and climbable mammoth volcanoes

The Amazon is at your doorstep and so is the largest salt flat in the world

One of the most cost effective and least traveled countries on the planet, Bolivia is still wild

Take a ride down the death road on a bike then go watch the luchadores put on an entertaining show that will have you crying from laughter

Get some Silver (and black lung) in Potosí: One of the highest cities in the world houses some wild mining history and an opportunity to experience a taste of modern black lung as you head into the mines and set off dynamite with the workers.

Try out tropical Santa Cruz:  Peaceful city in the southeast of Bolivia with great food and a jungle vibe
Bolivia has a bit of everything…even in a Navy.  The mountainous country situated between Peru, Chile, Brazil, Argentina, and Paraguay, is often overlooked for its more tourist friendly neighbors.  The people are among the friendliest in all of Latin America and while the cuisine isn't internationally renowned, Bolivia is the home to superfood quinoa as well as plenty of guinea pig and alpaca.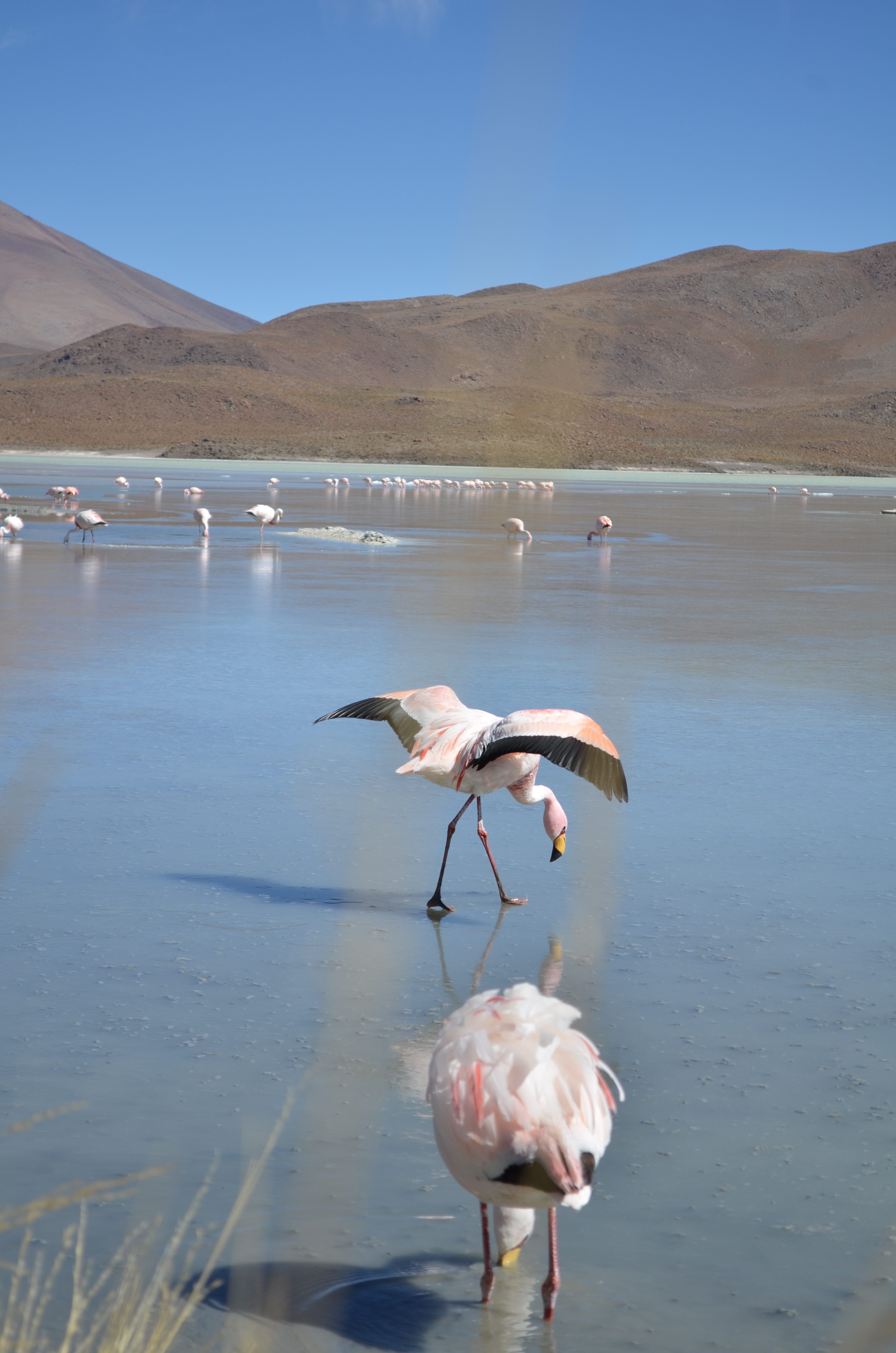 If you make it to La Paz, prepare to be in a massive bowl surrounded by 6000 meter peaks.  This isn't a spread-out bowl like LA or Santiago…its literally a bowl so getting around is easy.  If you want to go to the center of town, just start walking downhill until you can't go down anymore.  La Paz is a great place to meet witch doctors and buy their ayahuasca, a hallucinogen that may change the way you look at the world or it will just get you sick.  Ive tried it once, and I guess it did a little of both.  You can also purchase llama fetuses, strange medicines, and other unique trappings only found in Bolivia.  Of course you can get all the tourist crap served up in neighboring Peru to take home as a symbol of your new Latin enlightenment.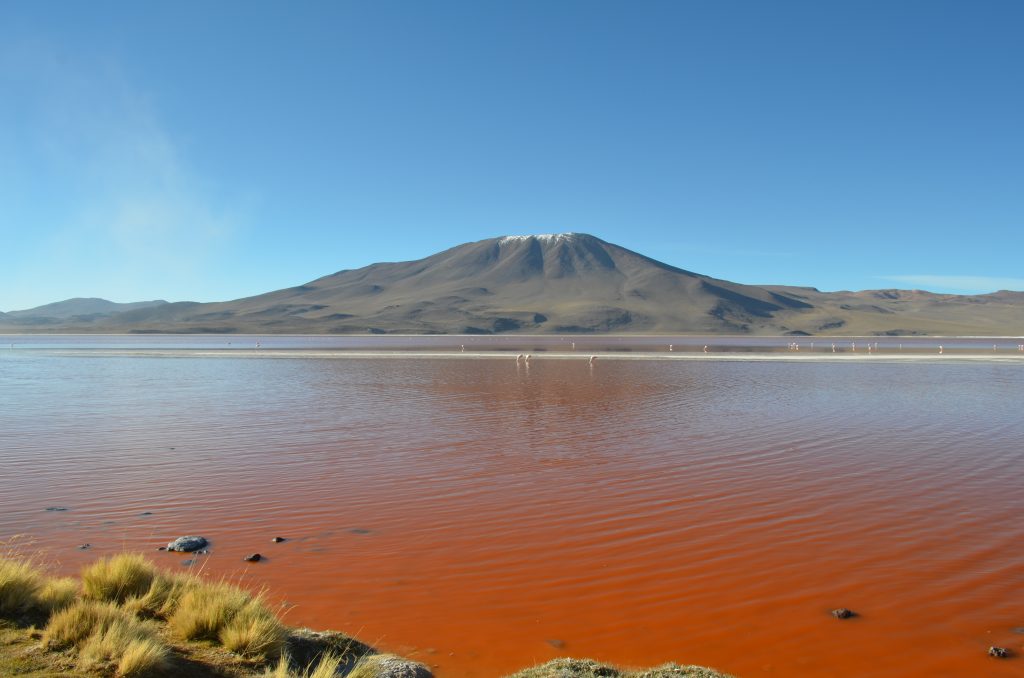 Got some time to kill in La Paz?
Which Doctor?  The Witch Doctor:  Check out Mercado de las Brujas and make an offering to Pachamama

Catch a Game in the World's highest International Football (soccer) stadium:  The national team has a bit of an advantage playing at 12k feet and games are tons of fun.  I actually was able to sneak through layers of security into the Chilean locker room after a win in 2012 and I got some great interview footage to prove it

Climb a 6000 meter peak:  Huayna Potosi and Illimani are 2 beautiful 20k+ mountains that are climbable if youre in good shape and don't mind straddling knife edge ridges.  Huayna Potosi, while somewhat technical, is one of the easiest 6k meter peaks on the planet

Wrestling Matches:  Women in traditional costumes beating up out of shape men in gimp suits.  This was a serious highlight
What else to See and Do?
The death road is one of the craziest experiences Ive had the pleasure of  partaking in.  Imagine descending 12000 feet from the Andes into a tropical zone.  This 40 mile ride is pretty white knuckle and very fun.  Just make sure to save the alcohol for the end..as people do die on this road.  Starting off on the morning, you will be freezing and ready to let gravity warm you up, by the end, riding under waterfalls will feel refreshing.  Fortunately, there is a support team that follows the whole way down with spare tires and booze for the journey back.  This is one of the most memorable things Ive done in South America.
This wasn't the craziest thing Ive done though…Potosi- now that is a crazy place.  Imagine the old west mixed with industrial revolution London sitting at nearly 14000 feet above sea level… Potosi was one of the wealthiest cities in the world back in the 1500s.  In fact, there was so much silver in Cerro Rico that they could've built a bridge out of silver all the way back to the motherland of Spain.  Mining is in their blood, but so are toxic chemicals which is why the mortality rate is stunningly high and many adult men who work in mines don't live to see 50 years.  I went on a tour of the mines and was asked to bring some gifts to the miners.  I brought dynamite, alcohol and cigarettes. 3 things they use while mining.  Fortunately, some of the money collected for the tour goes to subsidize the miners and their widows so while it didn't feel ethically right to be in the mine, I guess I assuaged any guilt knowing that we were helping in some way.  Its really hard to breath in there, but the experience of being in an old school working mine with mining cars flying at you and dynamite going off was right out of Indiana Jones.  One of the coolest tours of done.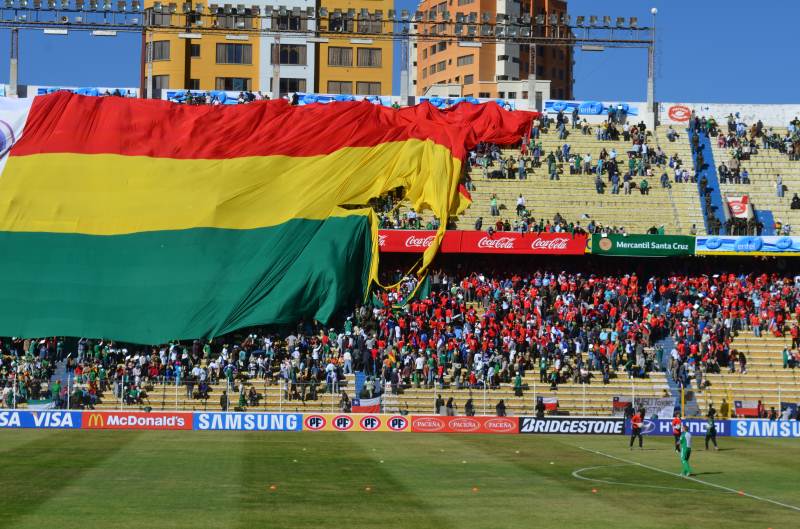 Bolivia has so much going for it, mountains, jungles, witch doctors, death roads, silver mines, salt flats, luchadores, llamas, and quinoa, and don't forget that Bolivian Navy