My first visit to Chile was late February 2010.  I was on the back end of a round the world trip and filled with a combination of wanderlust mixed with worry about what to do with my life at the end of my journey.  I entered into Chile from Mendoza Argentina, passing by South America's tallest mountain, Aconcagua, the Paso Internacional Los Libertadores, and the many breathtaking views along the way.  Arriving into Santiago, I rushed through La Moneda and Bellas Artes snapping obligatory photos of the art, people, and buildings in my hurry to reach the Pacific Ocean for the first time in nearly 6 months.  Santiago didnt make an impact on me the first time I came through.  Maybe the smog obscured the Andes and the culture didnt shine through as much as some of the places I had just visited like India and Nepal so I didnt really give Chile its due.  Working folk in British cut suits going to their jobs in banks, and department stores, and coffee shops that looked like strip clubs were all I saw and so I left in a hurry.  and like any place on the planet, from Tokyo to Topeka, if you skim over it, there's so much you miss.  If you asked me of all the places I visited in my year abroad, Santiago wouldve been the last place I came back to…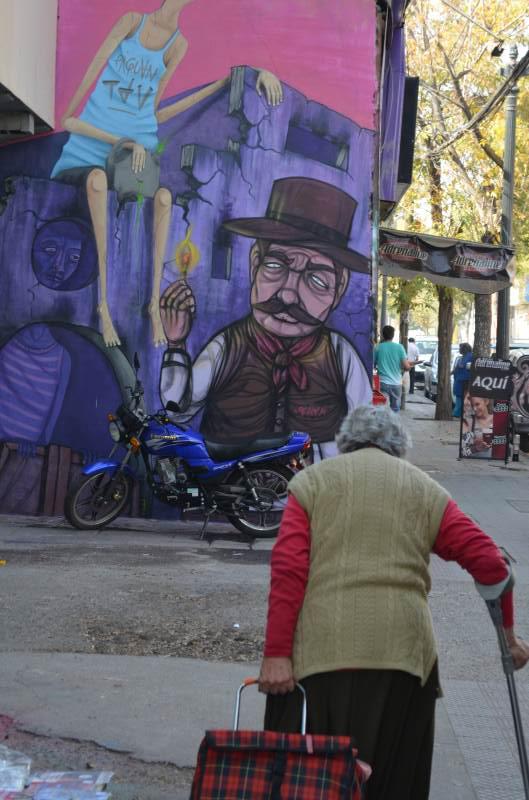 After a few days in Valparaiso snapping photos of painted murals and watching the ships roll in on the gritty, but beautiful coastal town, my then girlfriend and I decided take a bus north to La Serena, a more relaxed city halfway up the coast.  It was Friday February 26, 2010 and La Palooza was in town. We were both in a hurry to get to the tourist trails of Peru and beaches of Ecuador and our decision to head north ended up potentially saving our lives or at least our sanity.  At a little after 3am the following morning, things started to get really shaky, then violently shaky. An 8.8 earthquake had hit Concepcion in the south setting off multiple deadly tsunamis, It was one of the largest earthquakes ever recorded on the planet.  Our hotel suffered some damage and we were on edge, but the building we had stayed in the night before in Valparaiso received significant damage so we were fortunate to have left. We made our move the next morning up the coast in a deluxe bus and celebrated upon crossing the dusty border into Peru, our penultimate country before returning home.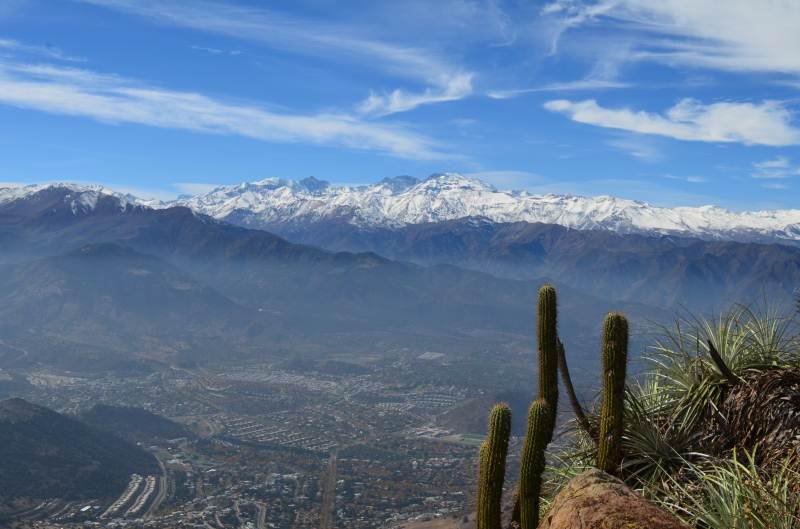 December 2011
I had been working for a tech company in the Mission District as their Director of Business Development and had recently finished an MBA.  I was looking for some clarity about what I really should be doing and I loved building things. Any kind of building, but of course being a semi-generic tech guy in San Francisco in 2011, I was unable to do anything useful like change a tire or fix a washing machine…so I did what seemed easy to me; I built a peer to peer marketplace for travelers called DoTheGlobe.  I actually borrowed the domain from our 2009-2010 round the world blog, but it seemed like a good enough name..and whats in a name anyway? Facebook made it work… I built a marketplace that allowed travelers to have unique and authentic experiences hosted by locals who wanted to subsidize their income (airbnb and expedia are just making this work work in 2018).
I received a notice that DoTheGlobe had been accepted into a handful of incubators, one of which was a new-ish program called Startup Chile.  The premise was that I would receive funds, expertise, a network, and a place to work at no cost and with no equity taken away. Seemed like an amazing opportunity, but there was that whole Chile thing.  Of all the countries I had visited, it was the least memorable- so I had a difficult decision to make. I needed to give Chile another chance and more importantly, I needed to give myself a chance to build a successful company so I decided to go.  I selfishly left my family and girlfriend to go pursue my own dream of building a tech giant and ultimately, it cost me my relationship and caused friction within my family, but it did allow me to focus on building. This isnt a life story though…this is about Chile.  My second time around started just how the first one ended, with a whole lot of shaking. 2 large earthquakes in less then 2 weeks. Could this be a sign that Chile and I just weren't comparable? The 3 combined at a whopping 23.8 on the Richter scale or an average of 7.93…over the course of 3 earthquakes.  Had to be a sign. If it was, I ignored it and instead focused on getting to know the people and places that I had seemed to rush by on my first go. Im glad I came back.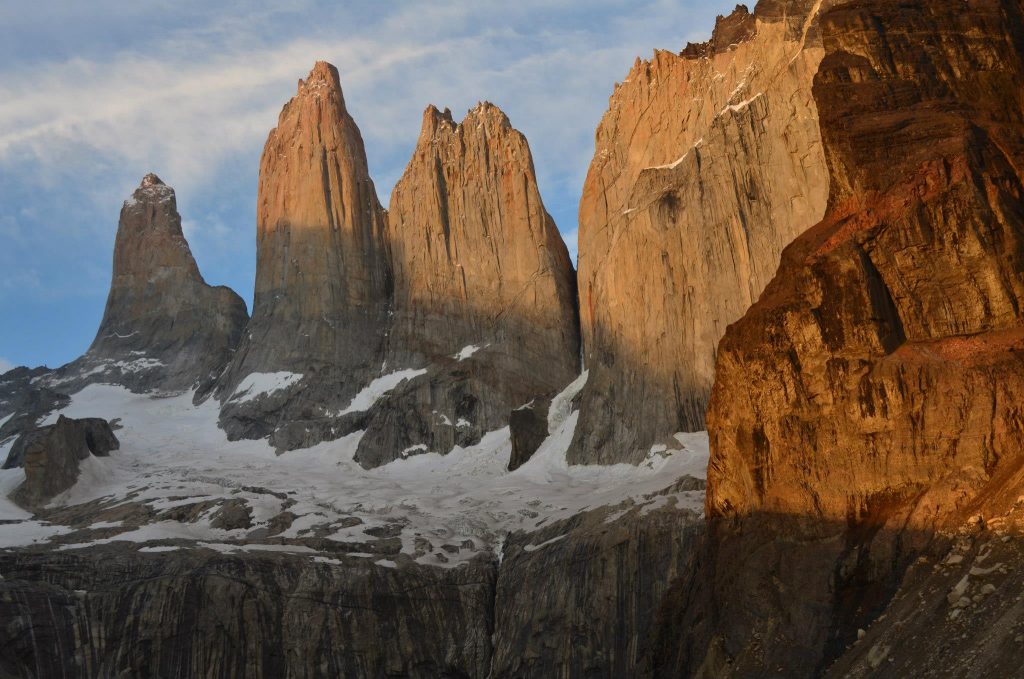 On my flight out from San Francisco, I was delayed in Toronto and was put up in a hotel so that I could catch a flight the next day.  I arrived in Santiago and moved into the Hostal Luna Calypso in Providencia when I first arrived as I hadnt booked my travel nor done any research, which is typical for me.  This began a months long series of revolving rooms in the tiny hostal. I would sleep in the dorm one night then in a private room, then I would be on a couch. I ended up forging lasting friendships with the other travelers, students, and workers who like me were living like gypsies every night always staying in a new bed.
..now about that night stay in Toronto.  I had inadvertently brought bedbugs into Chile and given it to my new friends in the hostal (This is another story) but after a few rounds of drinks, and some minor medication, all was forgiven.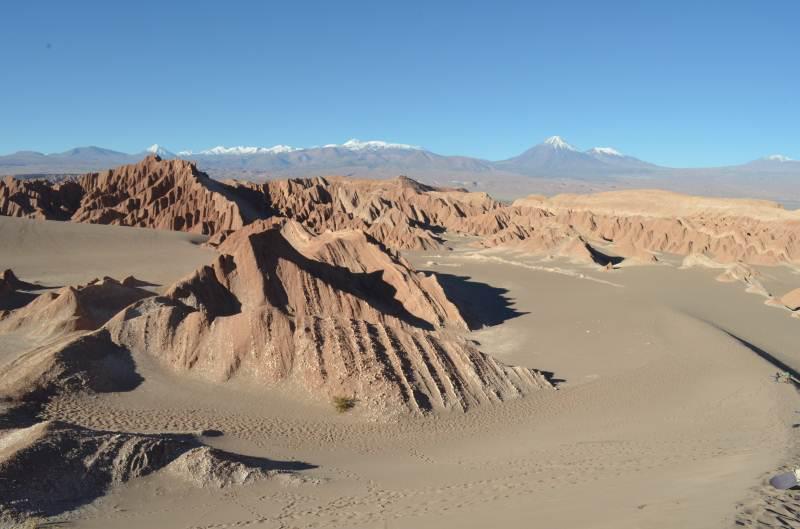 This was the start of a new adventure in a country that I thought I would never see again.  After skimming over Chile and missing the marvels of the Atacama and Patagonia, I vowed to see as much of it as I could.  My primary focus was on work and my secondary goal was on exploring this amazing country.  After a couple months in the quaint little hostal located in Parque Bustamante, I decided that perpetual bed hopping wasnt sustainable so I moved into to the top floor of an apart-hotel in Providencia with a rooftop pool and amazing views of Santiago.  My neighbors and friends included the artists and acrobats of Cirque du Soleil who were spending a few months in Chile doing their production of Varekai.  During the day they would perform for sell out crowds, and at night, they would do wild rooftop acrobatics under the influence of Pisco and Cervesa Austral.  My days consisted of work with empanada breaks and then evenings of salsa dancing and cervesa.  The best part of being here was having a solid network of entrepreneurs working out of a historic mansion in Providencia; all of us grinding away trying to find magic with our respective projects.  Some succeeded, some failed, but everyone learned and everyone made great connections.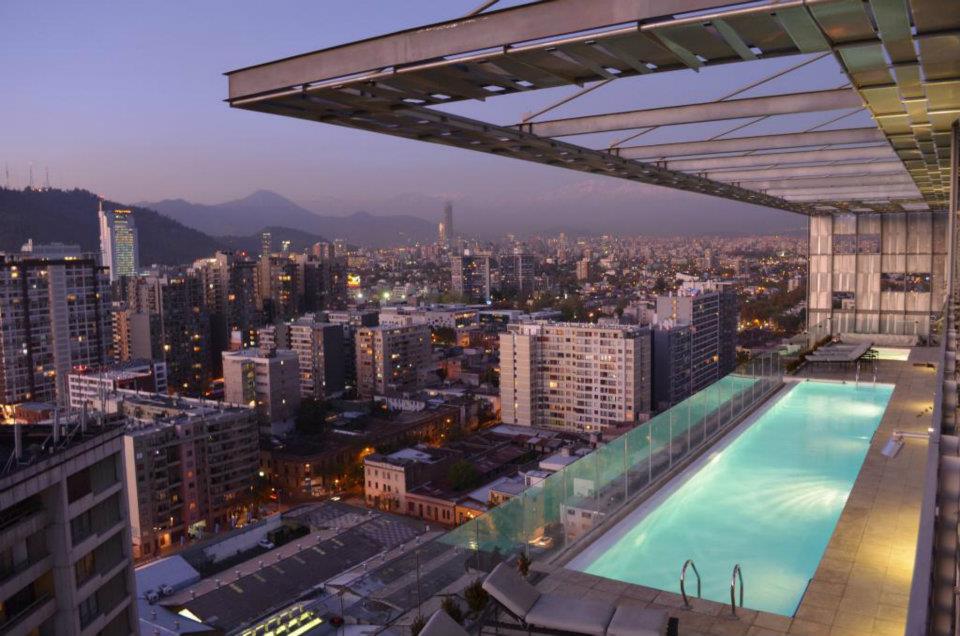 We would take trips on the weekend to Valparaiso, or head up to the Atacama dessert, or visit Puerto Montt and Pucon in the south.  After visiting Torres Del Paine in Patagonia, i was kicking myself for not having visited on my first trip.  The W trek is probably the coolest easily accessible multi day trek ive ever done.  There is so much to do and see…so here are my favorites:
Climb Villarica:  Sitting directly above the south Central town of Pucon is this beautiful volcano that can be climbed solo or in a group…and the best part is sliding down part of it in carved out trenches.  The climb was great, but coming down was the best part.

W Trek:  Are you kidding me?  How did I miss this the first time.  One of the best multiday hikes on the planet with epic scenery and world-class attractions each day.  Torres Del Paine and the Glacier were highlights for me on this 3-4 day hike.  Best part, camping was free

Atacama:  Love constellations?  You have to come here.  You are way up in the high dessert and there are massive mountains in every direction.  This is a great launching spot for a 3 day overland into Bolivia to see the salt flats

Puerto Montt: Its like being in the Alps, but with massive volcanos and lots of St. Bernards running around. Great hiking, fishing, and scenery

Valpo/Vina Del Mar: My hometown of Sausalito, Ca is sister cities with Vina so I enjoyed spending time in this upscale beach community and hopping the bus 5 miles to Valpariso, its more interesting neighbor to the south.  Valpo is unique – it reminds me of Lisbon a bit, but has its own unique flair and has some really cool buildings and paint jobs

Santiago:  So much to do in the big dust bowl and once you get under the surface and start exploring, theres enough to keep you busy for a few days.  I love climbing Cerro Manquehue (half day) and winding down with a beer in Lastarria.  Walk around Providencia, Bellas Artes, and maybe check out Barrio Brasil
This error message is only visible to WordPress admins
Error: No connected account.
Please go to the Instagram Feed settings page to connect an account.